Carbon Management Technology Conference 2015 (CMTC 2015)
Sustainable and Economical CCUS Options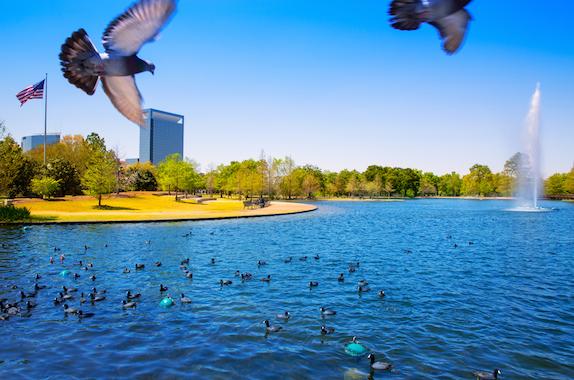 The 2015 Carbon Management Technology Conference (CMTC 2015) will focus on carbon capture, utilization, and storage (CCUS) technologies that provide options for lowering greenhouse gas emissions while maintaining fuel diversity for sustainable growth. CMTC 2015 provides an unbiased platform to present information on carbon management solutions for continued energy and economic growth. This conference is unique in its focus on industry and sustainable/economical CCUS options that are already being performed at large-scale.
Program | Sponsorship | Committee Members | Video Interviews
| | |
| --- | --- |
| | With CCUS projects delayed or canceled, or with costs escalating, it is prudent to bring subject matter experts from around the world to present their approaches and solutions to carbon management. If you are engaged in carbon management technology endeavors that you believe can impact the state of the science, you must consider submitting an abstract. |
Post-Conference Summary
CMTC 2015 was a successful conference. We again thank all the committee members, sponsors & exhibitors, and conference participants for making this success possible. Including the co-located workshops that were related to CCUS, there were nearly 250 participants with approximately 55% of individuals representing industry.
A survey for participant feedback is now available. We would appreciate your comments.
Short interviews of key speakers were recorded at the conference are now available. Hear what they had to say about the critical issues concerning CCUS.
Proceedings are now available here. Use your AIChE username/password for FREE access to the proceeding. The proceedings contain the short abstracts, full manuscripts (If submitted), and presentation slides (with author permission).
Featured Events
CMTC 2015 will feature site visits to nearby facilities that use state-of-the-art CCUS technologies. The conference will also feature top quality keynote speakers from the highest levels of the public and private sectors.
Highlights
Petra Nova, a 50/50 joint venture between NRG and JX Nippon Oil Exploration (U.S.A.) Limited, is developing a commercial-scale post-combustion carbon capture project at NRG's WA Parish generating station southwest of Houston, Texas.
Hastings Field is located south of Houston, Texas.  Denbury initiated CO2 injection in the West Hastings Unit during the fourth quarter of 2010 upon completion of the construction of the Green Pipeline.
More Conference Highlights
Proceedings
Proceedings of the 2015 Carbon Management Technology Conference are now available: