Monday, July 15, 2019, CDT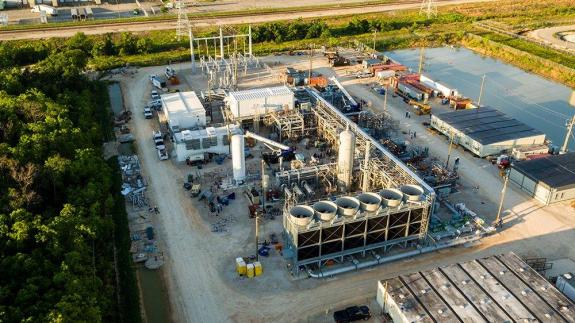 This year's in-person site tour will take place at the NET Power facility in La Porte, TX. The 50-megawatt demonstration plant.
The plant will demonstrate NET Power's Allam Cycle technology, which uses carbon dioxide as a working fluid to drive a combustion turbine, eliminates all atmospheric emissions without requiring expensive, efficiency-reducing carbon capture equipment, and ultimately produces pipeline-quality CO2 that can be sequestered or used in various industrial processes, including enhanced oil recovery. For more information, please visit their website.
Boarding for the bus will be at Magnolia Houston Hotel and departure will be promptly at 8:45 AM.
Monday, July 15
| | |
| --- | --- |
| 8:45 AM - 10:00 AM | Board Bus and Travel To NETPower |
| 10:00 AM - 12:00 PM | NetPower Site Tour |
| 12:00 PM - 1:00 PM | Return to Hotel |
PPE protocol is as follows:
Please wear (or bring with you): Close toed shoes, long pants, and long sleeved shirt
Hard hat, safety glasses, and steel toe slip covers will be provided at site
Logistics:
NET Power site is located here.