Carbon Management Technology Conference 2019 (CMTC 2019)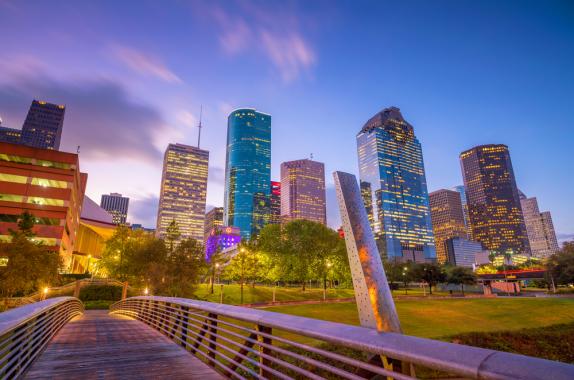 The 2019 Carbon Management Technology Conference (CMTC 2019) will focus on carbon capture, utilization, and storage (CCUS) technologies that provide options for lowering greenhouse gas emissions while maintaining fuel diversity for sustainable growth.
Thank you for joining the Global CCS Institute workshop Thursday afternoon following the CMTC conference.
Conference Chairs
Keynote Speaker
Plenary Speakers
Bill Brown, 8 Rivers/NetPower
Steve Carpenter, Enhanced Oil Recovery Institute
Ken DelRossi, ExxonMobil
Jeff Erikson, GCCSI (Global CCS Institute)
Janet Gellici, National Coal Council
Jon Gibbins, UK CCS Research Center
Mike Godec, Advanced Resources International Inc.
Adam Goff, 8 River Capital
Bjørn-Erik Haugan, Gassnova
Nigel Jenvey, Gaffney, Cline & Associates
Greg Kennedy, NRG Energy, Inc.
Holly Krutka, Peabody Energy
Anthony Ku, Nice America Research
Geoff Maitland, Imperial College
Frank Morton, Southern Co
Monica Garcia Ortega, IEAGHG
Gay Wyn Quance, Solid Carbon Products, LLC
Surinder Singh, NICE America Research, Inc.
Shaoping Shi, China Huaneng Group Clean Energy Technology Research Institute
Robert Zeller, Oxy Low Carbon Ventures, LLC
Session Topics
Carbon Capture - Transformational and 2nd Generation
Storage and Enhanced Oil Recovery
Monitoring and Characterization Protocols and Technologies
Carbon Utilization
Demonstration and Pilot Scale Projects
Industry and Energy Sector CCUS Projects
Environmental Investigations
Economic Analysis and Modeling
Laboratory Investigations
Risk Assessment
Sustainability Options to Climate Change
Energy-Water Nexus
Business and Financial Approaches
Policy, Legislation, and Permitting Approaches
Country and Regional Climate Change
Organizing Committee
Highlights
Please join the Global CCS Institute for an afternoon Carbon Capture and Storage workshop following the Carbon Management Technology Conference.
This year's in-person site tour will take place at the NET Power facility in La Porte, TX. The 50-megawatt demonstration plant.
More Conference Highlights
Proceedings
Proceedings of the Carbon Management Technology Conference 2019 (CMTC 2019) are now available: